In March 2020, Ewaters Environmental Science & Technology (Shanghai) Co., Ltd. and Alibaba Cloud Computing Co., Ltd. formally reached a partnership agreement. The two sides will take this as an opportunity to give full play to their respective advantages and combine together to jointly explore innovative and Smart Water solutions.
Alibaba Cloud is a business unit of Alibaba Group and is the world's leading cloud computing, artificial intelligence, Internet of Things technology companies. By harnessing, and improving on, the latest cloud technology and security systems, Alibaba Cloud tirelessly works towards its vision - to make it easier for their customers to do business anywhere, with anyone in the world. Now Alibaba Cloud provides cloud computing services for large and small businesses, individual developers, and the public sector in over 200 countries and regions. By fostering and developing innovative technologies, Alibaba Cloud is changing the technology world.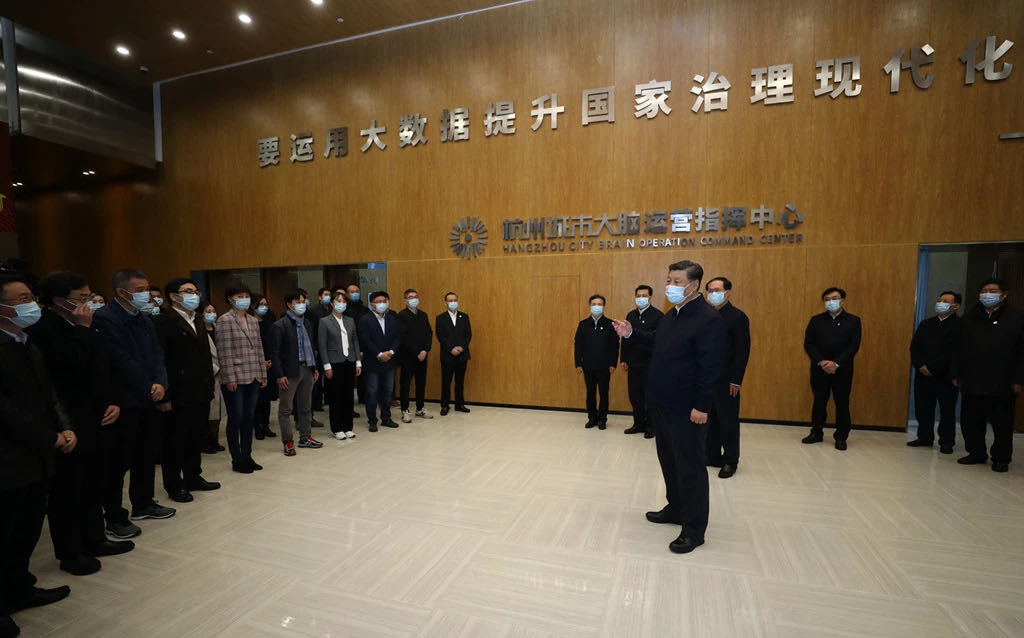 Xi Jinping visits the brain of the city of Hangzhou, Hangzhou, March 31 this year

Ewaters is a high-tech company registered in Shanghai. By integrating sustainable water management concepts, strict technical specifications and international forward-looking information technology, Ewaters has a well-established client base covering more than 40 large and medium-sized cities and regions in China and has successfully completed a number of challenging urban flood, water environmental management, Sponge City and other water management projects. With strong professional skills and international cutting-edge innovative water information technology, Ewaters has made outstanding achievements in the field of Smart Water. Its business covers: hydrological informatization planning, water resources evaluation information systems, Smart Water program design, real-time water environment and urban flood early warning forecasting, real-time urban water resources balance management, real-time tap water district metering area management and leakage control projects.
In Smart Water, Ewaters has accumulated outstanding skills and a wealth of project experience. Based on Alibaba Cloud's powerful and intelligent open environment and computing technology, this partnership will share technology and platform, the two sides will work together in:
1. Water Internet of Things and Big Data Application Services;
2. Water professional model development, integration and cloud computing;
3. Smart Water defined and embracing; (water supply and, wastewater systems, comprehensive management of flood control operations and drainage, watershed water and environmental protection.); for the overall supply of management products and solutions to create sustainable water and environmental outcomes.
Water is destined to be an important strategic resource for shaping the livable cities of the future. Now facing the threats of climate change, rapid urban development, fragile water environments and water ecology, hence how to make the best use of limited funds, needs the wisdom of managers, but also a high level of responsible and farsighted technical resources. The ongoing strong cooperation between Ewaters and Alibaba Cloud, will provide customers with better solutions in the field of Smart Water and promote the sound development of the water environment industry.